Timberline Solar Shingles are produced by GAF Energy. These shingles are a sustainable, economical, and long-lasting roofing alternative for property owners worldwide.
There are only a select few GAF Master Elite contractors that are selected to do the solar shingles and we are one of them!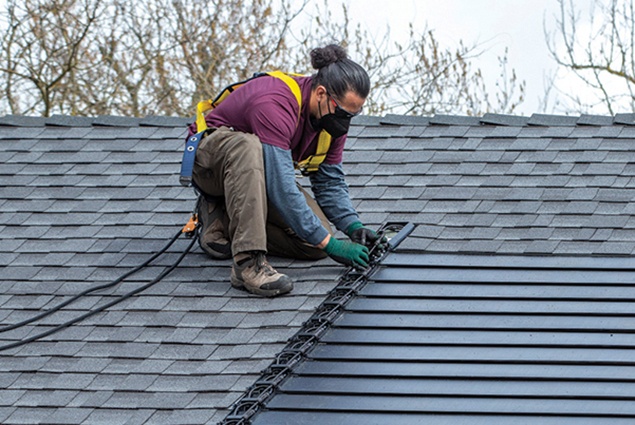 About Timberline Solar Shingles Dallas
Timberline Solar shingles are the first solar shingles of their kind that can be securely nailed to your roof, just like conventional shingles. While traditional shingles only provide a protective layer for your roof, Timberline Solar shingles have a dual function. By installing Timberline Solar shingles, you not only get a stylish and durable roofing system that protects your household from harsh weather conditions like rain, snow, wind, and extreme temperatures, but you also have the added benefit of solar power. The clean energy generated by Timberline Solar shingles can be utilized to power parts of your home, potentially reducing your monthly utility expenses.
Call the experts at StazOn Roofing today for
FREE Roof Evaluation!
214-225-6843
Installing Timberline Solar Shingles  Throughout The DFW Metroplex
StazOn Roofing: Your Trusted Choice for Solar Roofing Options
With years of experience and a commitment to excellence, StazOn Roofing has established itself as a leading provider of roofing solutions in the Dallas area. As a GAF Master Elite contractor since 2005, we have the expertise and qualifications to deliver exceptional service and superior results when it comes to solar roofing options.
GAF Master Elite Contractor
Being a GAF Master Elite contractor sets us apart from the competition. This prestigious designation is only awarded to a select few roofing companies that meet GAF's stringent requirements for quality, reliability, and customer service. As a GAF Master Elite contractor, we have access to the highest quality materials and the latest advancements in solar roofing technology, ensuring that our customers receive top-notch solutions that are built to last.
Benefits of Timberline Solar Shingles
Reduced Electricity Bills: Timberline Solar shingles Dallas can significantly lower your monthly electricity bills by utilizing clean and affordable solar energy. This can help offset the cost of your new roofing system over time.
Comprehensive Warranty: When installed by a GAF-certified contractor, your Timberline Solar roofing system is backed by a 25 years of coverage against manufacturing defects that cause leaks – 15 years of coverage against wind damage caused by winds up to 130 mph – 25 years of coverage for Solar Power Output" "However, when a GAF Certified-Contractor installs any qualifying GAF Roofing System at the same time as the installation of your Timberline Solar ES™ Shingles, you have the option to purchase an enhanced warranty and solar addendum so that your roof and solar are covered under the same warranty
Exceptional Durability: Timberline Solar shingles are built to last. They are highly durable, allowing for safe walking on the roof, and can withstand winds of up to 130 mph. This surpasses the wind resistance of most traditional shingles, which are typically rated for winds of around 90 mph.
Seamless Integration: Unlike rack-mounted solar panels, Timberline Solar shingles integrate seamlessly into your roof's design. They lay flush against the roof deck, providing a clean and attractive appearance that enhances your home's aesthetic appeal.
Enhanced Curb Appeal: Your roof plays a significant role in your home's curb appeal. By choosing Timberline Solar shingles, you not only benefit from the environmental and financial advantages of solar energy but also maintain the visual appeal of your home.
Reliable Performance: With Timberline Solar shingles, you can rely on consistent performance. They are rigorously tested and meet industry-leading standards, ensuring optimal efficiency and power generation for your home.
Environmentally Friendly: By harnessing solar energy, Timberline Solar shingles contribute to a cleaner and greener environment. They reduce your carbon footprint by utilizing renewable energy and help combat climate change.
Potential for Government Incentives: Transitioning to solar power may make you eligible for government incentives and tax credits. Depending on your location and circumstances, these incentives can further reduce the cost of your solar roofing system.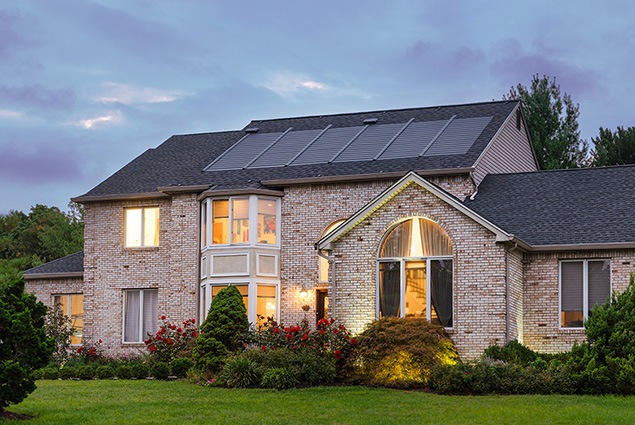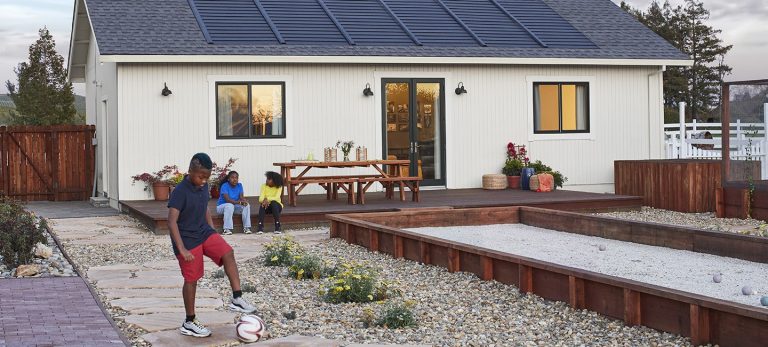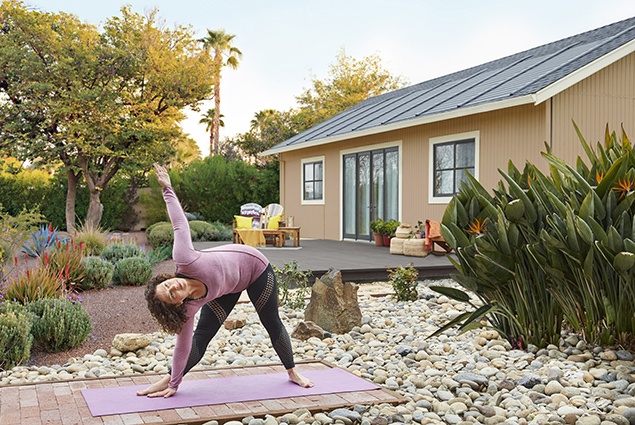 Call us and let's enhance your project!
All of our technicians at StazOn Roofing are required to be GAF-certified. First, we will meet with you for a consultation to evaluate your roof, discuss financing options, and complete the necessary paperwork. 
From there, the installation process is straightforward:
Book a consultation
Remove your existing roof and replace it with new solar shingles
Install the electrical components and connect them to your new solar roofing system
Examine our work and verify that the system is operating properly
Start generating low-cost, clean energy!
If you are prepared to upgrade your roofing system, contact StazOn Roofing today to schedule a consultation with one of our GAF-certified specialists! 214-225-6843