A Superior Roofing Company in Keller
Your Local Keller, TX Roofer
StazOn Roofing is proud to serve our Keller, TX neighbors, and we've been in the greater DFW area for over 40 years. We provide roofing services from roof repair to roof replacement across the Keller area on all sizes of structures.
StazOn is a family-owned roofing company, and we love our local Keller community. We know about Keller Pointe and the Farmers Market. We have roofed buildings across the community, and you can see the difference we make for our clients.
A Keller Roofer for Every Roofing Problem
StazOn Roofing offers the specialized knowledge you need to solve your residential, commercial, and multifamily roofing problems. As roofers, we understand the intricacies of roofs in Keller, from the best designs to the stresses of the weather.
StazOn can help with:
Troubleshooting roof leaks
Roof replacements across Keller
Repairing metal roofs
Creating statement gutters
Emergency roof patching
Refinishing commercial roofs
Installing green roofs
Prompt storm damage evaluations
When you call StazOn, you're calling the local Keller roofing company with over four decades of experience. Whether you need a roof replacement to protect your Keller home or custom metal architectural elements, we can assist.
Our History of Service as a Keller Roofer
Finding a trustworthy roofing contractor in Keller, TX, should not be difficult. StazOn Roofing makes the process easier with our history in Keller. You can see the impact we have created in the community with every project.
StazOn roofing did not become one of the top roofing companies in Keller by remaining the same. We support continuing education in roofing and ongoing training for our entire team. Not only does this support our team, but it also ensures we can build the latest roofing innovations.
Call the experts at StazOn Roofing today for FREE Roof Evaluation!
214-466-15180
Roofers Near Keller & Surrounding Areas Including
As a company, StazOn holds active licenses with multiple roofing associations. StazOn is also a certified installer for GAF, one of the largest roofing materials manufacturers. We hold Master Elite Contractor, Master Commercial Roofing Contractor, and Certified Green Roofer certificates that demonstrate our commitment.
You can see our work in your community as well. For example, you can view our project gallery or ask where we completed a recent roof near you. We also have happy customers in situations like yours leaving reviews to help you decide.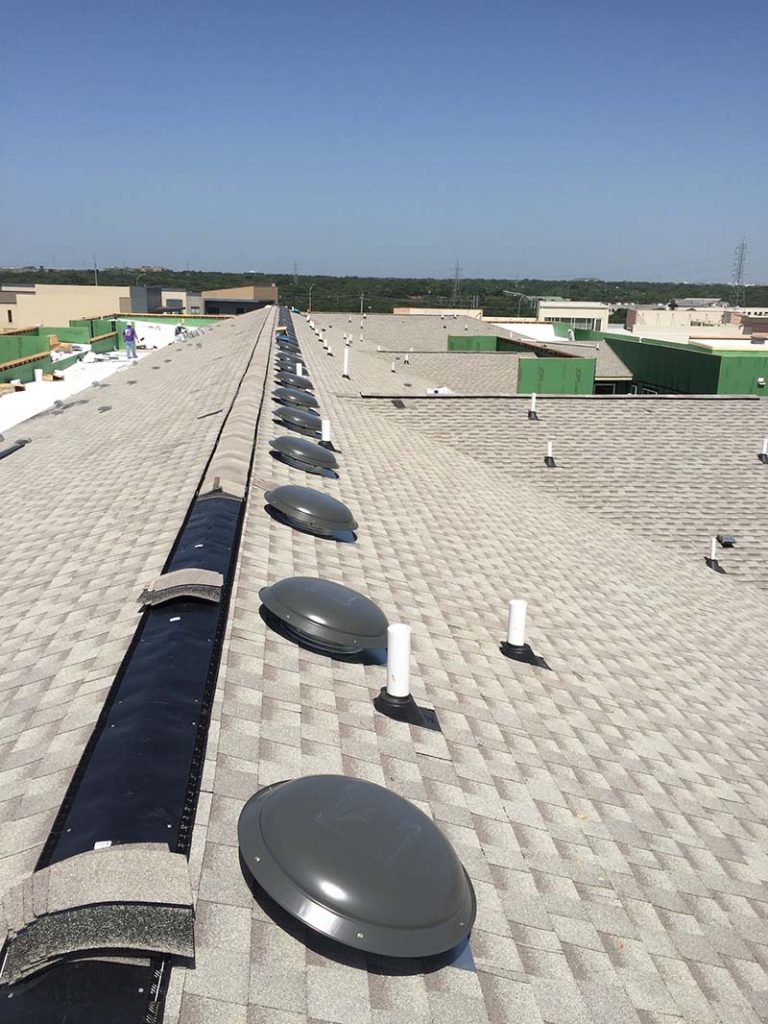 Award-Winning Customer Care
The StazOn Roofing team is committed to delivering the customer service you expect from a dedicated team and family-owned business. Our StazOn team can help you find the right solution for your roof repair or roof replacement in Keller.
We're not the only people who think our customer service delivers. We are BBB accredited and earned a GAF Triple Excellence Award. When you call StazOn, you're calling a dedicated local roofing company in Keller committed to solving your roofing troubles.
Call StazOn today for your commercial or residential roofing needs and experience our exceptional customer service for yourself. No matter why you need a roofing contractor in Keller, StazOn can help. Give us a call at 214-466-1518 or email info@stazonroof.com to set up your appointment.
Call the experts at StazOn Roofing today for
FREE Roof Evaluation!
214-466-1518
StazOn roofing company has served Plano, Dallas, and the surrounding areas for over 40 years. We treat every project like we would our own buildings, so you can rest assured of its quality. All our work as roofers also comes with the relevant available warranties.
Call StazOn Today and Let Our Experts Help You Choose the Best Metal Roof For Your Home!