THE EXPERT ROOFING COMPANY IN PLANO
Residential Roofers Plano
From metal to tile to composition shingles, StazOn roofing company handles it all. Our expert team of roofers has 40 years of experience helping people like you in Plano get the ideal roof for your home.
Whether it's the first roof, a roof repair, or a roof replacement, we deliver the highest quality services available in Plano. We guarantee every roof, and we offer quick roof repair for every circumstance.
Commercial Roofing in Plano by Experts
Commercial buildings in Plano need a professional roofer regularly. These establishments must protect their investments and maintain safe conditions. You want the best roofing company in Plano on the job.
Roofing is also a statement, especially in Plano. Companies that want to stand out can use decorative roofing elements and shapes to do it. StazOn roofing company offers many options to achieve a unique look that fits your company.
Multi-Family Roofers Plano
As multi-family roofers in Plano, our StazOn team enjoys working on these large projects for our clients. Whether it's roof replacement or roof repair, getting these roofing projects in Plano completed with quality roofers means you have happy tenants again. 
Delivering reliable roofs that match the architectural style of the units is often a challenge for roofing companies. However, as a GAF master contractor, we're uniquely suited to help you find the right roof and install it quickly. 
Architectural Metal Services
StazOn roofing company has its own metalworking shop and is proud to help our Plano neighbors with everything from metal roofs to rain chains. We accept custom orders, so you get exactly what your building needs.
StazOn roofing company offers chimney caps, collection boxes, gutters, downspouts, scuppers, awnings, and more in Plano for your convenience. We can also add these items to an existing roofing project anywhere in Plano.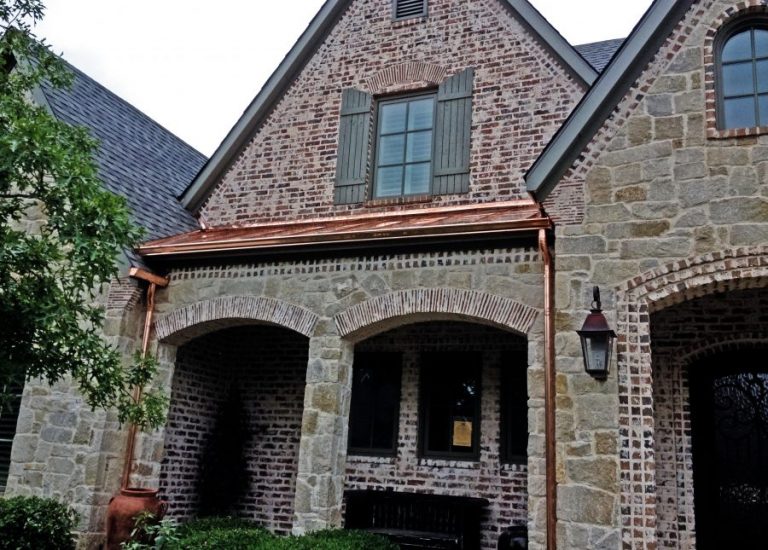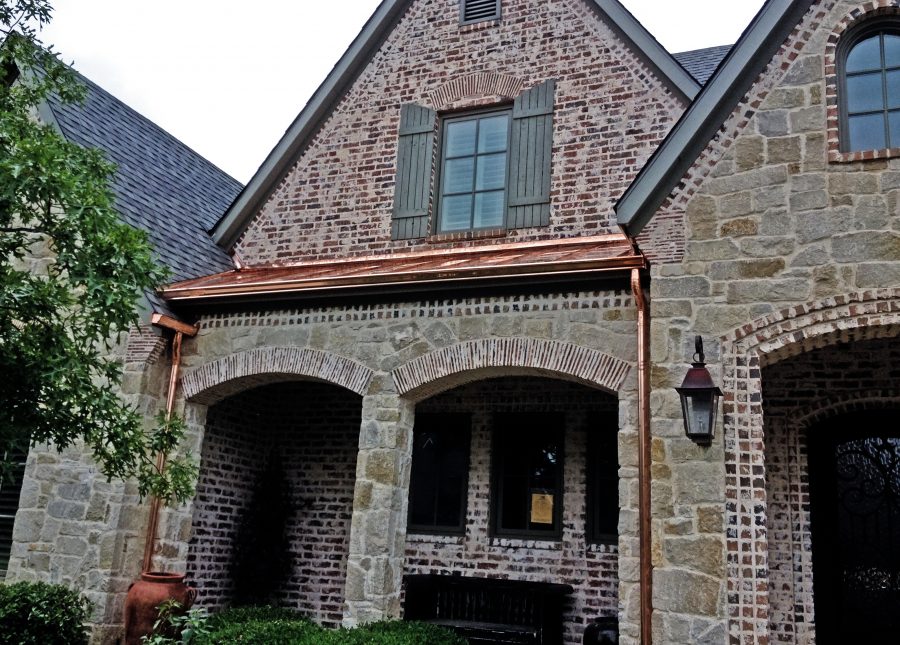 General Contracting for Home Builders
StazOn is blessed to work with many general contractors, which means we can help get your new roof on from the studs up or do necessary repair in a roof replacement. We're licensed to work on residential, commercial, and multi-family roofing projects throughout Plano.
Roof Repair Plano
The weather north of Dallas can be unpredictable, we also experience storms that require roof repairs as part of the cleanup and restoration. StazOn offers both emergency and routine maintenance roof repairs throughout Plano.
Over time, many roofs need repairs due to their exposure to the elements. Water is a powerful force, and you do not want it to wear a path into your attic. Calling StazOn roofing company ensures that your roof can stand up to all the elements Plano weather can throw at it.
StazOn roofing company has served Plano, Dallas, and the surrounding areas for over 40 years. We treat every project like we would our own buildings, so you can rest assured of its quality. All our work as roofers also comes with the relevant available warranties.
Call StazOn Today and Let Our Experts Help You Choose the Best Metal Roof For Your Home!